Our Kratoms
Through our website dekratomshop.nl you can order fresh and high quality kratom powder. Our kratom powder is harvested in Central Kalimantan (Palangkaraya area), Kapuas Hulu or Kabupaten (West Kalimantan) and Sumatra (Riau). We buy our kratom powders STRAIGHT FROM THE HARVESTERS in Kalimantan and Sumatra.
Our harvesters have been hand-picked by ourselves after a long vetting and selection process. Each year we go to Indonesia (Kalimantan) to visit our producers to keep them keen and to find and try new exciting Kratom strains for our shop.
We go for the very best and highest quality and we continously test our product and because we purchase straight from the source we can purchase at very competitive (but fair) prices from our harvesters. That is why we are able to offer you, our customer fresh kratom at great prices. We sell only micronized (very finely grained) kratompowder
If you want to try our kratoms in a cost effective way, you can try one of our sample packs
Shipping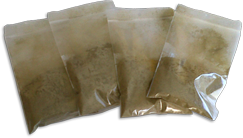 After we recieve your order and after your bank transfer has been confirmed we will usually ship your order within one day. If shipping cannot be done within the next day we will inform you of that.
Our kratom is delivered with Postnl in airtight vacuüm seal bags. It is then put in neutral and lightproof air cushion enveloppe or (from 600 gram onwards) put in a box. We despatch from The Netherlands.
Chamber of Commerce. 01099769 | VAT Nr. 1065.73.457.B.01.0400